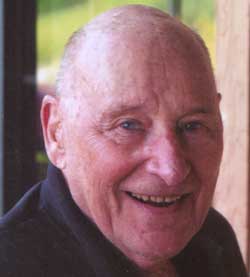 Dr. Herbert B. Epstein is a former President and co-founder of Vought Helicopter Corporation (now Aerospatiale Helicopter Corporation) of Grand Prairie, Texas and was an Adjunct Associate Professor of Management and Technology at The University of Texas at Tyler. He was named Executive-in-Residence at U.T. Tyler in 1988.
Dr. Epstein was born in 1922 in Bronx, New York. He received his BS in Aeronautical Engineering from New York University in 1943, his MBA from the University of Dallas, and his Doctorate from Texas A &M University in 1993. He is a registered Professional Engineer and a Fellow of the American Society for Quality Control. Dr. Epstein has been involved in international business for over thirty years, part of which time he lived and worked in France and visited extensively In the Middle and Far East.
Dr. Epstein started his career as a design engineer with the Vought Aircraft Division of United Aircraft Corporation in 1943. He rose through the ranks and became Director of Quality Control at Vought and then at LTV's Aeronautic and Electrosystems, was named Plant Manager in 1962, and became Director of Production of Vought Aeronautics in 1967. In 1969, Epstein was a co-founder of Vought Helicopter Corporation which, in 1970, became Aerospatiale Helicopter Corporation, a wholly-owned subsidiary of Aerospatiale of France. Epstein served as Vice President of the company from 1969 to 1986, and then President and CEO from 1986 to 1988. He retired in 1988 but remained a member of the Board of Directors until 1993.
In 2010 Dr. Epstein was awarded the title of "Distinguished Lecturer" in U.T. Tyler's College of Engineering and Computer Science. He continues to teach at that College.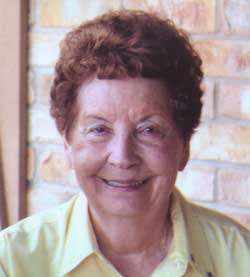 Dr. Herb Epstein's biography must also include the role that his wife, Margaret, played in this career summary. Herb was divorced and raising three children as a single father for about six years until he met and married Margaret. She was a single mother raising two boys. Margaret was working at Vought as a secretary and short-hand teacher. She was a musician, a pianist and organist for several churches, and a leader in her Methodist church. They married in December of 1965.
Margaret became mother to five teenagers, age 13 to 19. Buzz, the oldest, joined the US Air Force. The others completed high school and college and started families. Margaret returned to work at LTV Electrosystems in Garland where she worked for another seven years. She retired in 1975 after twenty five years with the company.
Forty-five blessed marriage years have passed. Their children, grandchildren, and great-grandchildren are productive citizens and a great joy to them. Herb and Margaret are healthy and active at 89 and 85 years of age (in 2011) and live comfortably at Kinneret on the east shore of Lake Palestine in East Texas.