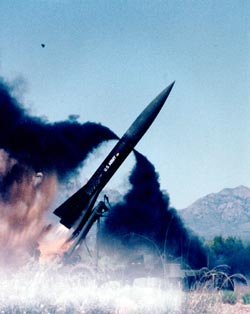 Lance, initially called Missile "B," was a highly mobile, division support weapon system replacing the LACROSSE guided missile and the HONEST JOHN rocket.
Early in 1962, contractors were asked to submit proposals for LANCE. Eight industrial proposals were received, and study contracts were awarded to Ling Temco Vought and to the Chrysler Corporation. In November 1962, Ling Temco Vought was selected as prime contractor for development and initial production of the LANCE missile system.
LANCE was deployed by the United States,Germany, Israel, Netherlands, Belgium, and Great Britain.