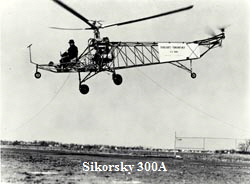 Vought's helicopter heritage actually dates back to the 1939-1941 period when it was part of Vought-Sikorsky Division of United Aircraft Corporation. In 1942, Vought and Sikorsky were separated into two divisions of United Aircraft: Chance Vought Aircraft Division and Sikorsky Aircraft Division. Chance Vought's efforts were directed towards fixed wing combat aircraft and Sikorsky's efforts towards helicopters. Both are still highly successful in their fields. Vought was separated from United in 1954 and became an independent company, Chance Vought Aircraft Company. It had various ownerships and names over the years and is now (2013) owned by Triumph Aerostructures, Triumph Group. Sikorsky is still a division of United and is well-established in the helicopter industry.
While highly successful in designing, manufacturing, and supporting fixed wing aircraft since 1917, Vought suffered a serious setback with the termination of the F8U-3 fighter and Regulus II missile contracts in late 1958 and had to regroup. In January 1959 a program called Project Breakout was initiated to investigate ways of recovering from the setback. Over the next ten years various diverse activities were investigated including becoming a major subcontractor. In 1961, Vought was acquired by Ling-Temco and became a division of LTV Corporation. Among the diverse business opportunities explored were modular homes, Harbor Boat Company, Service Technology, Range Systems, ground transportation (Gama Goat and Airtrans), missiles and space, and others. It was during this period that the Regulus I and II fixed wing cruise missile technologies were extended into rocket missiles and space activities (Lance, Scout, MLRS, etc.). Additionally a return to the helicopter industry was made with the formation of Vought Helicopter Inc. (VHI), a wholly-owned subsidiary of LTV Aerospace Corporation. Of the various activities initiated in Project Breakout in the 1959-1969 time period, successors to the Vought Missile and Helicopter companies still exist, but are no longer part of Vought and are located in Grand Prairie, though under different ownership but are of Vought heritage. The missile activity is Lockheed Missile and Space and the helicopter activity is American Eurocopter LLC, an American subsidiary of EADS, France (soon to be renamed American Airbus Helicopters). This article, as noted by the title, will elaborate on the Vought helicopter heritage.
In 1969 an extensive analysis was made, first, evaluating the feasibility of entering the helicopter design and manufacturing business, and then determining the best option. One option considered was to acquire an existing helicopter company. Of the potential companies which might be availed, none were considered as viable options. As a result of the studies, it was concluded that the best approach was to team with an existing helicopter company. Thus, an agreement was reached between Vought and Sud-Aviation, of France, a major helicopter company with significant international business experience, to unite their efforts to pursue business in the helicopter industry. Sud-Aviation was a pioneer in the rotary-wing aircraft field since 1930. It was the first helicopter company in the world to design and produce turbine-powered helicopters. Sud helicopters were sold both commercially and militarily worldwide. A few Sud helicopters were operating in North America. The announcement of the agreement was announced jointly on June 6, 1969, at the Paris Air Show by Paul Thayer, president and chief executive officer of LTV Aerospace Corporation and Henri Zeigler, chairman and general manager of Sud Aviation.
The agreement was formalized July 18, 1969, and Vought Helicopter Inc. (VHI), a wholly owned subsidiary of LTV Aerospace was organized to conduct the North American activities of the joint venture. Shortly after the establishment of the joint venture, Sud-Aviation's name was changed to Aerospatiale Helicopter Division (ADH), a division of SNIAS (Societe Nationale Industrielle Aerospatiale), a French conglomerate with fixed wing aircraft, helicopter, missiles, and space divisions, with some 40,000 employees. Among the well-known products of the aircraft division were the Concorde supersonic transport, and Airbus and Caravelle transports.
Principal Vought personnel involved in the business planning of the joint venture and in contractual and financial discussions with Sud representative, J. C. Rebuffel, were Joe R. Silverman, Vought Corporation Vice-President and Controller, E. J. Denari and L. E. Stetson. Bob Fissette, based in LTV's Paris office, acted as interpreter. Â Named Initial officers of VHI were Forbes (Ted) Mann, LTV Executive, Chairman of the Board, Joe Silverman, President, L. C. Stetson, Controller, and E. J. Denari, Secretary-Treasurer. These officers, of course, were primarily involved in conducting the administration, financial, and contracting functions of the new company while the marketing, technical, manufacturing, support, and other necessary functions of the company were conducted by the handful of other initial employees. After the first full year of operation a full executive management team was announced by President Joe Silverman.
Pictures The agreement called for VHI to assemble, customize, market, sell, and support Sud light helicopters Aloutte II and III, and the SA-341 Gazelle helicopters in North America, starting with helicopters already operating in the United States and Canada. In addition, technical exchange would be conducted between the two companies with VHI personnel to spend time in France to become versed in rotary-wing technology. Initially effort would be conducted in the Commercial Market. The bare helicopters would be produced in the Sud facility in Marignane, France, shipped to the U.S., customized, completed, delivered, and supported by VHI. Ultimately it was visualized that the two companies would design and produce helicopters jointly for the worldwide military and commercial markets.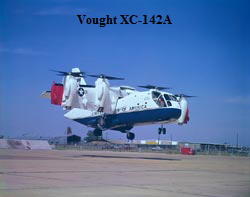 VHI started with a small cadre of Vought personnel, some of whom had rotary wing experience and others recruited from the helicopter industry. Aditionally, Vought experience as prime contractor of the Tri-Service XC142 Tilt-Wing Aircraft Experimental program under Air Force contract provided valuable engineering and management expertise in the rotary wing field. During the formative years of VHI, several engineers and support personnel spent several months at Sud in accordance with the technology transfusion agreement.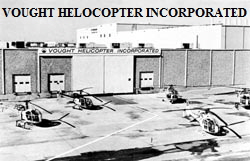 The initial VHI facilities consisted of business, marketing, engineering, and administrative offices in the Fidelity tower in downtown Dallas and an operations center at the Great Southwest (GSW) airport (just south of the current DFW airport). Also at GSW were a manufacturing and repair area, a materials center where spare parts were inventoried, shipping, and receiving offices. Additionally the 12,000 sq. ft. operations center included space for product support and training. By the summer of 1972, the entire VHI facilities had moved to LTV Aerospace's Marshall Street plant in Grand Prairie. The company established business office, and converted a large warehouse building into a new operations center with greater space, now moving up to 50,000 sq. ft. of area. A parking lot was converted to a helipad.
At the inception of the company, a total of 17 Sud/Aerospatiale Aloutte II and III helicopters were operating in the United States and Canada by 8 customers. VHI's immediate task was to support the inherited fleet, to launch a marketing and sales campaign, and conduct the technology exchange. At the end of 1969, 6 months after founding, VHI had 43 employees. All the effort was directed towards the commercial market. The first new sale was made in January 1970, an Aloutte II to United Helicopters of Vancouver, B.C. Canada. By the end of 1970, VHI had delivered 43 new helicopters, had 30 customers, total sales of $7 million, and had 83 employees. This was considered significant for a new company in competing with the established helicopter companies.
In early 1971, Mr. Silverman announced the full executive management team. This consisted, in addition to President Joe Silverman, E. J. Denari, Secretary-Treasurer; Paul Domanovsky, Vice-President- Engineering; H. B. Epstein, Vice-President - Operations; Clint Hawk, Vice-President - Marketing; M. Siar - Vice-President - Product Support; Lee C. Stetson, Controller. Other early senior management personnel were Jim Creighton, Flight Operations; Russ Fratus, Manufacturing; Duane Smith, Materials; Steve Hutzaluk, Warehouse, Shipping, and Receiving. and others.
In September of 1972, Mr. Silverman retired from VHI after leading the company in its trying and formative years. Hal Hawes, Vought Corporation Vice-President, was appointed President of VHI. At the same time, Joe Bacsik, Vought Corporation executive, was appointed VHI Vice - President-Finance. Also, Sol Love, Vought Corporation President, relieved Forbes Mann as Chairman of the VHI Board of Directors.
The year 1973 proved to be a difficult year for VHI and the helicopter industry. The U.S. and Canadian commercial markets experienced a downturn. Sales of helicopters were reduced and the business outlook looked dim. Through 1973, total VHI sales were $34.2 million, 180 new helicopters had been sold, and the VHI employment was 63, down from a high of 83 in 1970. Additionally in March 1973, VHI President Hawes, suddenly died. C. J. (Jake) Benner, Vought Corporation Vice-President, was appointed VHI President.
Because of the Helicopter industry difficulties and other LTV business activities, at the end of 1973, a decision was made to by LTV to exit the helicopter business. Accordingly, an agreement was reached with Sud ((now named Aerospatiale Helicopter Division (ADH) of SNIAS)), to assume responsibility for helicopter operations in North America through purchasing the assets and personnel of VHI. On January 21, 1974, a new wholly owned United States subsidiary of Aerospatiale was established and chartered in the state of Delaware, named Vought Helicopter Corporation (VHC). VHC retained the Vought name to ensure continuity of recognition and goodwill enjoyed by the prior organization. Thus the Vought Helicopter Heritage continued. With the French ownership, Pierre Marion, a top executive of SNIAS, was named Chairman of the Board of VHC, Jake Benner remained President, and Philippe Orsetti was named Executive Vice-President. Orsetti had a lengthy career with SNIAS in technical and marketing, with particular background in international marketing and sales. All of the executives of VHI and many of the employees remained with the new ownership.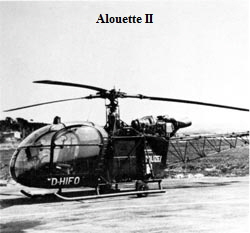 During its five years of existence, many notable achievements were accomplished by VHI. In addition to penetrating the U. S. commercial helicopter industry with about 20% of the market with Alouette II and III, SA 341 Gazelle, and Lama helicopters, technical and support activity included two U. S. Army contracts involving the fan-in-fin anti-torque system, obtaining 16 F.A.A Supplemental Type Certificates for various equipments, establishing a support center in Calgary, Alberta, Canada, and supporting some 200 helicopters in the U.S. and Canada. Also, work was started by VHI to FAA-certify the SA 341 Gazelle for single-pilot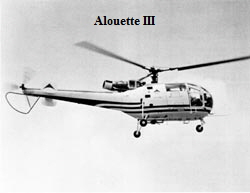 Instrument Flight Rules (IFR).The certification was completed and an STC was issued in January 1975 after ownership was transferred to Aerospatiale. This was the first time any helicopter in the world received single-pilot IFR certification. In 1971 VHI delivered a Emergency Medically Equipped Alouette III to St. Anthony's Hospital in Denver. It was the first exclusively EMS commercial helicopter operated by a private customer. VHI left a solid foundation for further activity finally resulting in U. S. Coast Guard and Army contracts for production helicopters in 1979 and beyond.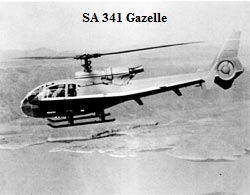 In January 1976, the company name was changed to Aerospatiale Helicopter Corporation (AHC). In addition to continuing in the normal commercial market, marketing efforts were extended to alternative markets including EMS. Law Enforcement, Tourism, and Corporate. Commercial sales continued to increase so that in 1979 annual sales approached 100 new helicopters, $68 million, and employment reached 300. About 600 helicopters were supported and some 18 service stations existed.
As the outlook for AHC continued to improve with 5 more helicopter models and more space was needed, a decision was reached to build a new facility in the Grand Prairie area. The site selected was 52 acres located on Forum Drive next (west) to the Grand Prairie airport. It would consist of 8 buildings in a campus arrangement, containing 340,000 sq. ft. of floor space. The ground-breaking ceremony was held on February 2, 1979. In September 1979, the initial occupancy took place in the administrative offices of the new complex. By May 1980, all operations had been moved from Marshall Street to the new Forum Drive location. Later, on September 18, 1980, the formal dedication ceremonies were held at the new facility. Jacques Mitterrand, President of Aerospatiale spoke at the dedication. Congressman Martin Frost presented the company with a U.S. flag that had been raised over the U.S. Capital building in Washington, D.C.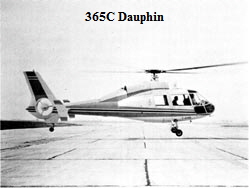 In retrospect, Vought's exit from the helicopter industry was premature. The first U.S. military-type opportunity appeared in 1976, when it was learned that the U.S. Coast Guard was developing a requirement for acquisition of 90 Short Range Recovery (SRR) helicopters. The requirement was based on an existing (or soon to be in production) civilian or military twin-engine medium weight (under 10,000 lb gross weight) helicopter modified to meet the SRR mission. It was further learned that the SRR requirements were generally based on the capabilities of the Bell 222, Sikorsky S 76, Aerospatiale 365C, and the Westland WG 30 Lynx, as "parent" aircraft. AHC and ADH management made the decision to respond to the Request for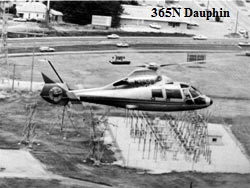 Proposal. It was determined that the SA 365N, modified to meet the unique SRR requirements, would be superior to any of the potential competitors. The only possible negative appeared to be political. To overcome this, the decision was made to exceed the 50% American value by providing American engines, avionics systems, hoist, gearbox, other items, and fully assembling and customizing the aircraft in the U.S. The Coast Guard specified that FAA, TSO, ARINC, or MIL-Spec standards could be used for equipment qualification. All the candidate aircraft were civilian aircraft and were certified to FAA Airworthiness Standards, not Military Specifications. Some MIL-Specs were important to the mission (such as The Corrosion specification), would be applicable.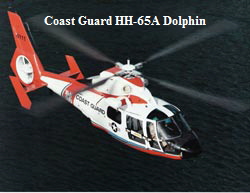 The AHC proposal was prepared predominately by Vought personnel, some who remained with AHC when spun off by Vought, Vought retirees, and Vought employees on loan to AHC. To the surprise of the industry, AHC was awarded the contract, announced on June 14, 1979. The contract was fixed price at $215 million but with economic adjustments, options, and contract modifications, including spare parts, the total value of the contract was expected to approximate $400 million. While the initial award was for 90 helicopters, shortly after they were delivered, an additional 6 were ordered. Today, 2013, AHC (now called American Eurocopter) is providing millions of dollars support in spares, repairs, etc. Thus, even though the company is not now Vought-owned, it is a part of Vought's heritage. The Coast Guard designation of the helicopter was HH-65A Dolphin.
When the award was announced at the time of the Paris Air Show, Bell Helicopter filed a protest with the U.S. Coast Guard, claiming that the Buy-American Act had been violated. Of course, AHC was well aware of the Buy-American requirements and designed the production helicopter with approximately 80% U.S. value. The protest was denied after about one year of court action.
Upon receipt of the Coast Guard contract, AHC formed a separate division for the Coast Guard program. Philippe Orsetti, as Executive Vice-President, headed the Commercial Division and Paul Domanovsky, Vice-President, Coast Guard Program. E.J. Denari, Vice-President, Administration and Joe Bacsik, Vice-President, Finance, reported to President Jake Benner. Department heads under Orsetti were Vice-President Herb Epstein, Customer Support; W.C. Huffines, Director, Programs; Vice-President Ron LaFleur, Marketing; Jim Creighton, Director, Flight Operations; Russ Fratus, Manager, Manufacturing; Jim Alexander, Manager, Quality Control; C.J. Cathey, Manager, Engineering. In the Coast Guard Division, Milt Rudick was Deputy Director -Airframe and Art Wagner was Deputy Director -Avionics. Department heads were J.F. Courtney, Manager - Program Control; Alan Starr, Manager - Engineering; Ken Morford, Manager - Subcontracts; R.E. Walkup, Manager- Integrated Logistics; Jake Hart, Manager - Flight Test & Certification; George Pope, Manager - Quality Control; Russ Fratus, Manager - Manufacturing. The first delivery of the HH-65A was in November, 1984. Logistics support and training of Coast Guard personnel had been underway before then. Deliveries started at 1 per month and later increased to 3 per month.
On January 4, 1981, Jake Benner, who had held the Presidency of AHC since April 1973, retired. He was replaced by Robert N. Mackinnon, formerly an executive in the helicopter industry and before that, was an Army Major General with extensive aviation background. Later that year Pierre Marion left the AHC Chairman position to advance to a high post in the French Government. Georges Roche, an executive from the Aerospatiale Aircraft Division, was elected Chairman of the AHC Board, concurrent with his assignment to head Aerospatiale's Washington office.
With the stabilization of the HH- 65 production and support programs and the Coast Guard's outstanding operational experience with the HH-65, AHC's Coast Guard Program's office concentrated on seeking other U.S. and foreign Government programs, especially as derivatives of the HH-65, and was renamed Government Marketing Department. In January 1985, the first contract was for sale of 2 modified HH-65 Dolphins to Israel under the FMS program. They were delivered in July 1985. Other markets were explored. Meanwhile, the Commercial Division continued to move into sales of used aircraft in addition to other markets for new aircraft. 1985 also saw some executive office changes. Philippe Orsetti, executive Vice-President, resigned to pursue outside interests and Georges Roche, departed the Chairmanship of AHC for other duties with Aerospatiale. Jean Quintard, previously holding top management positions with French and U.S. firms, was elected Chairman of AHC and officed in the AHC Grand Prairie facility. At the end of 1985, Mr. Mackinnon retired from AHC after steering AHC during difficult years and the start of the HH-65A deployment. Herb Epstein, long time Vought and AHC executive, was appointed President after a year of residency with ADH in France.
The initial application of the HH-65A was for short range recovery (150 NM radius). After performing very well in that role, the HH-65A has been upgraded, including re-engining and other systems and designated HH-65C. When the Department of Homeland Security was formed in 2009, the Coast Guard was placed in that Agency and, in addition to the SRR mission, is now operating in other missions including Law Enforcement, armed interdiction, particularly in the Washington, D.C. area, intercepting aircraft which penetrate restricted air space. As of now (2013) over 1.3 million hours have been accumulated by approximately 100 H-65's now operating.
Aided by the reputation of the Coast Guard HH-65 Dolphin, in 2006, AHC, now named American Eurocopter, won a competition for the U.S. Army's competition for a new Utility helicopter. The award was for 345 helicopters. It was designated the UH-72A Lakota. Today, over 300 UH-72A's have been delivered. With a unit cost of $5.5 million, the Lakota has been cited by the U.S. Department of Defense as a model defense acquisition program and is one of the most successful, cost-effective rotary-wing aircraft procurement programs in history. The Army reports that the Lakota is operating with a more than 90 percent availability rate. The highly adaptable aircraft, operated by the Army and National Guard, has been delivered in many different configurations. Missions include border security, search and rescue, medical evacuation, pilot training, and in missions flown on the U.S.-Mexican border conducting surveillance for drug and human trafficking.
Meanwhile, American Eurocopter's commercial (non-military) market has grown and has become a leading provider of helicopters for U.S. civilian and parapublic markets including in corporate and business applications, hospitals and emergency medical services (EMS), tourism operators, law enforcement agencies, including Customs, Border Control, FBI, Drug Enforcement Agency (DEA), and Department of Justice (DOJ) More than 1,800 American Eurocopter rotary-wing aircraft are flown by approximately 600 U.S. operators. More than 900 people are employed at the Grand Prairie, TX, and Columbus, Mississippi, facilities and at its growing network of regional support centers around the country.
Since January, 1963, Marc Paganani has been President and CEO of American Eurocopter Corporation. He has held numerous executive offices in the U.S. and France and has had extensive experience, especially in finance. He was instrumental in organizing EADS, a merger of three French, German, and Spanish groups and served in EADS as Senior Vice-President, Investor Relations and Financial Communication before he joined American Eurocopter.
While having relinquished ownership of VHI in 1974, the foundation for the current American Eurocopter Corporation (soon to be called AIRBUS Helicopter Corporation), which is still located in Grand Prairie, TX, was laid by Vought personnel, and Vought Heritage influence is still present in its helicopter products which are performing well in the U.S. Coast Guard, U.S. Army, other U.S Government Agencies, and commercially throughout North America.